UPCOMING EVENT
Gharana Arts Presents – Kala Jashn
DECEMBER 21, 2019 – Centrepointe Studio Theatre
TICKETS NOW ON SALE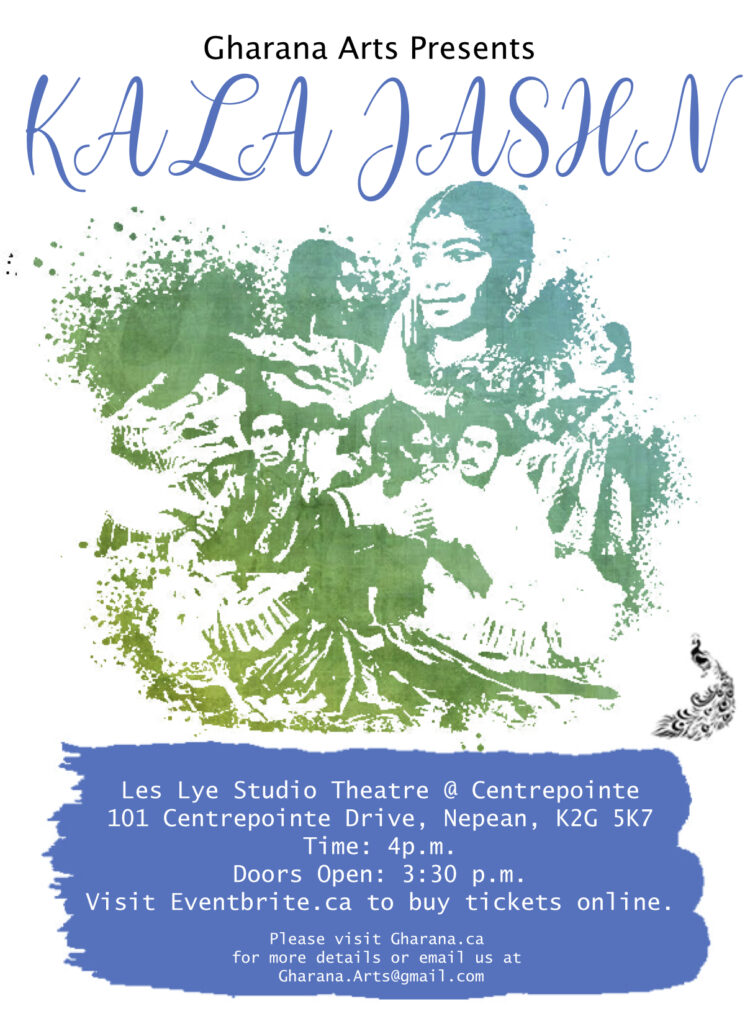 ---
Registration & School Forms
Rules and Regulations for Missed Classes:
1 . Missed classes are not credited
2. Similar to City of Ottawa cultural programming policies, the full term tuition will not be adjusted for dates where students will be away in advance**.
**Exceptions will be made for the classes "Private Kathak" and "Private Music" Classes. Students will have the flexibility to notify Gharana Arts BEFORE the session starts of any upcoming missed dates.
Please contact the School email at Gharana.Arts2@gmail.com if you have any questions.