Kasturi Mishra ~ Artistic Director / Dance Instructor
S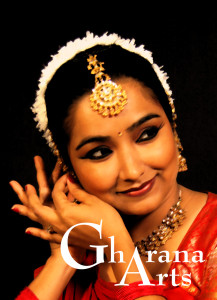 mt. Kasturi Mishra the Artistic Director, was born into a family of renowned Indian classical artists, Kasturi Mishra, has emerged as one of India's most enthralling and expressive Kathak dancers in her generation. Kasturi began her training under the guidance of her father Pt. Bachan Lal Mishra, himself a distinguished Kathak artist and a learned dance guru of India. At the tender age of 3, Kasturi made her stage debut in the role of Krishna, and at age 6 she performed her first solo in Kolkata, West Bengal.
Trained in both major schools of Kathak, Kasturi skilfully exemplifies the elegant and soft components of the Lucknow school as well as the vibrant and commanding rhythms of the Jaipur school. Kasturi has performed at numerous festivals across India and in 2000 she achieved the degree of Sangeet Prabhakar from Prayag Sangeet Samiti. She has also been awarded Kathak dance prizes at the national level, including awards from Rabindra Bharati University and Bangiyo Sanskriti Parishad.
Throughout her dance career Kasturi has especially been influenced and inspired by her Guru and Uncle, Pt. Chitresh Das, a master and virtuosic performer of classical Kathak dance. Kasturi began her training with Pt. Das in 2000 and was profoundly motivated to deepen her own knowledge of this art, and to defend the integrity of the traditional aspects of this unique dance form.
An experienced and dedicated educator, Kasturi began teaching at Ram Narayan Sangeet Kala Kendra, in 2000 and in 2004 at Pt. Das's school, Chhandam Nritya Bharati, in Kolkata.
In 2004, Kasturi was invited by the Government of France to perform, educate and hold workshops on Indian classical dance and culture in a month long Festival celebrating 150th year of Indians in the Island of Guadeloupe, and in 2006, performed solo at "Kathak at the Crossroads", the largest Indian classical performing arts festival in U.S. history, hosted in San Francisco, California. Inspired by Kasturi's training background, German Film-maker, Dirk Hilbert produced a short documentary on the life of a Kathak dancer entitled "Krishna's Dancer." This film won the jury award for the "best documentary" at Dance Screen (2007), Amsterdam and was the "official selection" at WOMEX (World Music Expo) 2008, Seville.
Since moving to Canada in 2007, Kasturi has performed solo concerts to sold out audiences in Ottawa, Winnipeg, Montreal and Halifax. At her debut performance in Ottawa, the Ottawa Citizen wrote
 "The highlight of the evening was Kathak dancer Kasturi Mishra. She is quick and graceful as a bird. Her lovely, expressive face and flashing eyes draw you in; you don't need to be Indian to understand the story she is telling."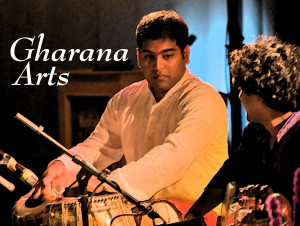 Ravi S. K. Singh ~ President / Music Instructor
Sri Ravi S. K. Singh, the President of Gharana Arts was born and raised in the musically innovative and cultural openness of Trinidad and Tobago, where he was deeply influenced by the rhythms of his native Tassa, and Steel Drum. It was against this backdrop of a diverse and rich cultural tradition that Ravi Ji found a deep passion within the intricacies of North Indian classical music that served to revive and reconnect him to the rich artistic history of India.
Ravi Ji began his studies in Tabla with Smt. Hem Mathur in 1993, at the India School of Dance Music and Theatre in Winnipeg, Canada. An exceptional classical vocalist and graduate of the Bhatkande School of Music, Smt. Mathur trained Ravi Ji in the complex systems of taals, accompaniment, and composition solidifying within Ravi Ji a firm foundational knowledge of the Tabla.
Performances at many community events and festivals such as Folklorama and the Winnipeg Symphony Orchestra – Children's Concert Series, provided him with the ability to present classical music to western audiences, and inspired collaborations with African, Japanese, and Caribbean drummers.
Ravi Ji has been recognized by the West Indian and Indian communities of Winnipeg numerous times for his contribution to multiculturalism, including receiving the Cultural Excellence award from the Trinidad and Tobago Society, and the Bahadoosingh Award for the promotion of classical arts from the India School of Dance, Music and Theatre in 1998. Ravi Ji was selected to perform on the Tabla for the 1999 Pan-American Games.
In 1999 he graduated with a Bachelor's in Music specializing in the Tabla from the India School of Dance, Music and Theatre, and took on the role of teacher, and music department representative within that organization. In 2001 Ravi Ji moved to Halifax, Nova Scotia where he continued teaching and performing at many cultural events including for the High Commissioner of India, and the Halifax Multicultural Festival.
In 2003 Ravi Ji Singh was awarded the Senior Arts Fellowship from the Shastri-Indo Canadian Institute to study in India. Ravi Ji began his studies in India under the guidance of famed tabla maestro, Pandit Kumar Bose. A living legend, Pt. Bose is one of the most dynamic and influential classical Tabla players of today. The standard torch bearer for the Benaras tabla Gharana, Pt. Bose was trained under the great Benaras Maestro, Pt. Kishen Maharaj. Learning with Pt. Bose elevated Ravi Ji's passion for the Tabla and emphasised the importance of intense traditional training and discipline when studying Indian classical arts.
Ravi Ji has performed in both India and across in Canada with senior artists such as sarod maestro Sri Ranajit Sengupta. In 2010, he performed with Kathak legend Pt. Bachanlal Mishra, and Pt. Bhawani Shankar on Pakhawaj. Most recently he has also performed with Sangeet Natak Awardees Pt. Ramesh Mishra and Pt. Satish Vyas here in Ottawa.