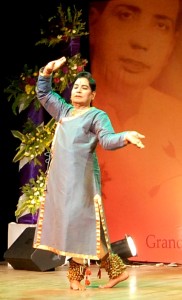 Pt. Bachanlal Mishra ~ Kathak Dancer (1944-2020)
Disciple of Nrityacharya Pandit Ram Narayan Mishra, Pt. Bachalal Mishra is one of the most learned Kathak gurus of the modern times. A visionary artist and teacher, Pt. Mishra's mission has always selflessly been focused on the promotion of the traditions of his gharana and the purity of Kathak. Trained from a very young age by his guru, Pt. Mishra was taught in both major Kathak traditions and embodies the graceful and sensual elements of the Luknow Gharana combined with the dynamic and powerful rhythms and movements of the Jaipur Gharana in his artistry. Pt. Mishra was also expressly trained in Bhav from Nritya Samrat Shambhu Maharaj; Lyakari from Sri Bithal Das Gujrati;  Traditional bol from Nritya Shree Pt. Shayam Lal Mishra (Jokhu Maharaj); and Kathak Theory from Pt. T.L. Rana. As a true Kathaka, (storyteller), Pt. Mishra has taken on the responsibility to bring excitement and originality of Kathak to audiences, both as a high form of entertainment and as a window into the rich spiritual culture and artistic treasures of India.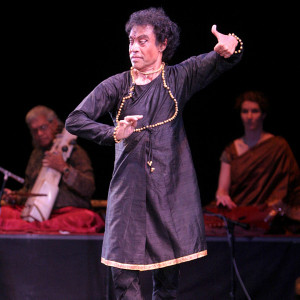 Pt. Chitresh Das – Kathak Dancer (1944 – 2015)
A child prodigy trained from the age of nine by his guru, Pandit Ram Narayan Mishra, Pandit Das was schooled in the two major kathak traditions, embodying each in his artistry. His performing career was launched in India when he was invited by Pandit Ravi Shankar to perform in the first Rimpa Festival in Benaras. Pandit Das was brought to the United States in 1970 on a Whitney Fellowship to teach kathak at the University of Maryland. In 1971, renowned Indian classical musician Ustad Ali Akbar Khan invited him to establish a dance program at the Ali Akbar College of Music in San Rafael, California. Pandit Das' desire to reach out and expand his work prompted him to found his own dance company and school in 1979, the Chitresh Das Dance Company & Chhandam School of Kathak (CDDC), incorporated as a non-profit organization in 1980.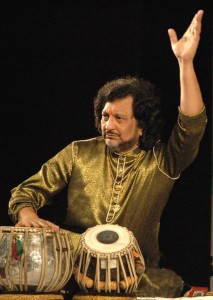 Pt. Kumar Bose
A legendary Tabla maestro was born in a musically endowed family of Kolkata. he had the benefit of an early initiation in the art of tabla playing from his father Pandit Biswanath Bose, and his mother Shrimati Bharati Bose a disciple of great Ustad Dabir Khan. later he came under the tutelage of late Pandit Kishen Maharaj. He played Tabla with Ustad Amjad Ali Khan at "International Music Festival" in Rome in 1980 and accompanied Pt. Ravi Shankar from 1980 to 1984 for world tours. He also represented India in the Asian Music Circle in England where he played a memorable duet with Prof. Semurani (Thumba Artist) of Iran.
In 1981, he performed with Pt. Ravi Shankar at Sprit of Freedom Concerts and donated his entire remuneration and the royalty to the "Rajiv Gandhi Foundation" He is the first and only Indian Tabla maestro to perform with Pt. Ravi Shankar in front of Queen Elizabeth and members of the royal family at Buckingham Palace. He has conducted workshops since 1974 all over the world and his profound philosophy on music and art has inspired an entirely new generation of artists.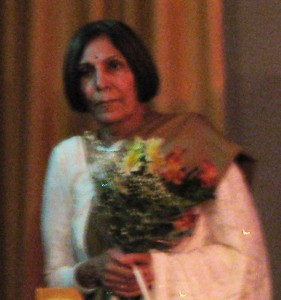 Smt. Hem Mathur
A renowned vocalist trained in Lucknow, Smt. Mathur came from a musically rich family that greatly supported the arts. From a young age she was taught vocal, harmonium and tabla. She graduated from Lucknow University, through the Bhatkande system of training and later moved to Canada in the 1970s. She became a founder of the India School of Dance Music and Theatre in 1980 (Winnipeg, Canada), where she continues to be a senior teacher in Vocal and Percussion for over 35 years. As well as specializing in Hindustani classical music, she has especially focussed on ghazuls and thumri. Her sincere efforts to preserve Indian artistic traditions in Canada have inspired generations of young artists.
Smt Hemji's knowledge and skill were soon noted by University of Manitoba, who requested her to establish a course in the "Theory of Indian Music" within the Department of Music. The course has been attended by dozens of undergraduate and graduate levels students seeking a broader understanding of ethnomusicology and Indian musical traditions.
Smt Hemji's most notable students include Robert Sims PhD, Ethnomusicologist  at York University and Ravi Singh, recipient of the Shastri Institute of Canada, an avid performer and champion of the Indian Classical Arts.